Good broadband requires great people
👋 Hey, we're brsk
We were founded in 2020 by two South Africans, our CEO, Giorgio Iovino and our COO, Ian Kock.
We're a remote-working company with a wonderful team that are based in the UK and South Africa.
While we started our network build in a tiny village called Cottingley in Bradford, we're on track to pass 1million homes by 2025...

Great broadband needs great people - that's where you come in!
British broadband is broken, and we're on a mission to fix it.
That means delivering ultrafast, full fibre broadband and a truly fantastic experience to all the communities we serve.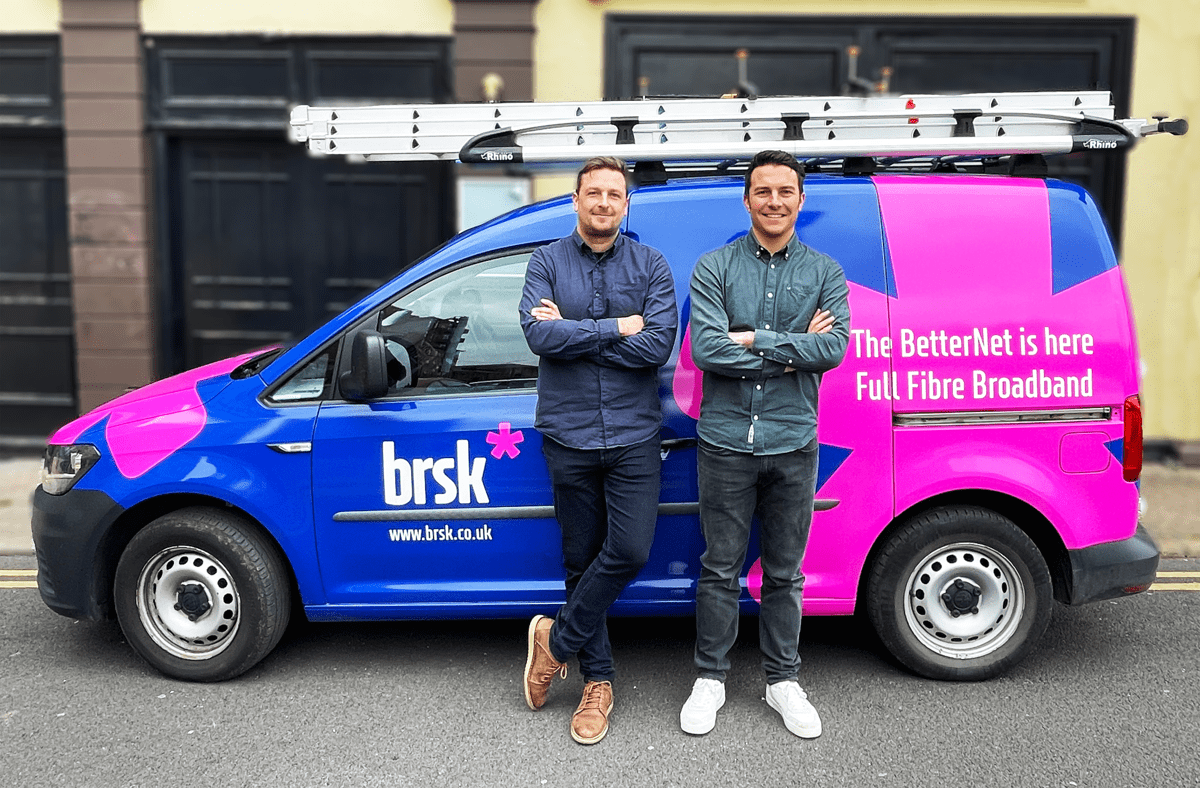 Our Values
Customer Obsessed

You've had bad broadband, it's pants. That's why every single one of us is obsessed with delivering a stellar customer experience.

Dedicated to Excellence

A great experience can only be delivered by a great network which is why we say 'no' to mediocrity - striving for excellence in everything we deliver.

Transparency

Sometimes we make mistakes - and to learn from them, we've created a culture of transparency. You'll get no finger-pointing here, just the full support of our team to put things right again.
A good company demands a great culture
Ask anyone in our team what they love about brsk and they'll say something like: "The team is full of really great people".
And that's no accident. Good companies are built on a great culture - and to get there, you need to recruit fantastic people.
Join the team that's got your back.

Our Wonderful People
Working at brsk has been a phenomenal experience. No day is the same, and you're backed by a team who truly have the customer at the heart of all their decision making. When you're aligned that way, a lot of tough choices and challenges solve themselves - work aside, they're all bloody lovely people.

John King

Head of Marketing

Working for Brsk is an extraordinary experience where you feel important regardless of the role you play in the company. We are customer satisfaction driven, which is a first for this industry and we are making waves as far as we go. Personally, I have never before worked for a company that provides opportunities to grow and improve in any direction within the company, where encouragement is an everyday normal occurrence and working as a team is expected throughout the entire company. We are a family, creating a lasting impression on customers and causing severe disruption in the UK fibre market.

Chrissie Gerber

Customer Support Representative
Already working at Brsk Ltd?
Let's recruit together and find your next colleague.